Imagine you're a business running out of home, but suddenly or fortunately, to be precise, you've got prospective clients and now you need to grow your business. What exactly you're going to do next? Would you still prefer home to meet your client?
Would you make employees work out of home?
Well, you've got the answer and that's none other having a fully-furnished coworking spaces in south delhi.
It's easier than ever to run a business from your home, but if you're hiring employees or meeting with clients, it may be time to bid adieu and invest in an office space and in a location like Delhi.Yes! The capital city, over a few years, has now become a home to many startups, SMEs, and MNCs, due to the presence of numerous corporate hubs, connectivity, and plentiful amenities. This gave a significant boost and credibility to the city.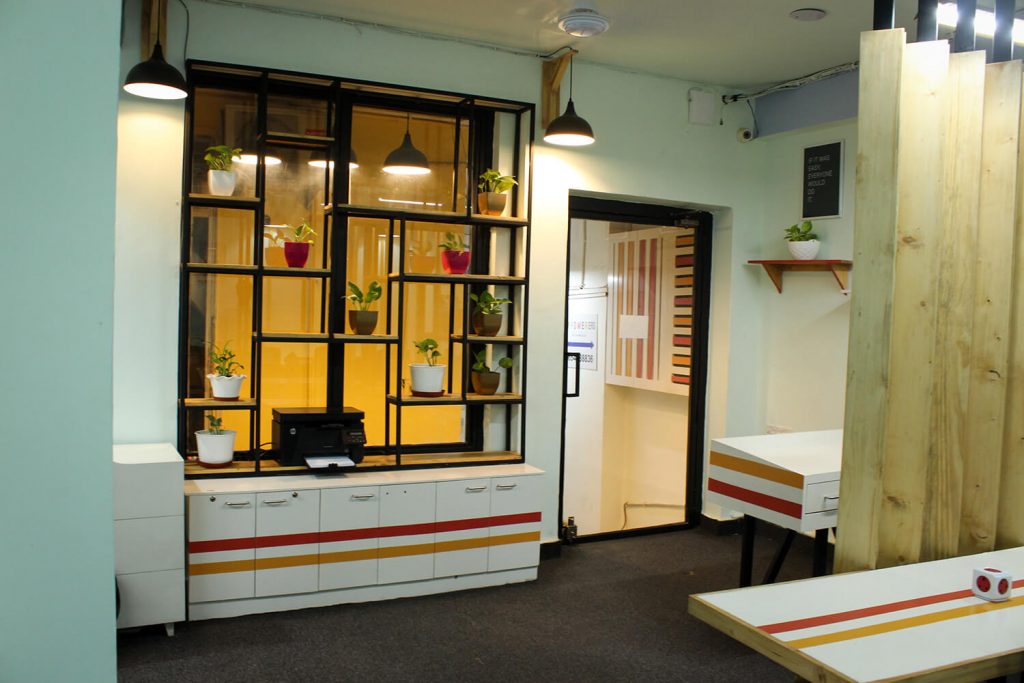 But it doesn't mean you would end up choosing any random office space at any remote location in Delhi. There are undoubtedly multiple things involved such as the nature of your business, the growth stage of your business, the number of employees, your business goals, and many more.
The location does play an imperative role in the success of your business.
As a matter of fact, no client or employee would like to invest hours in traveling to reach your office.  
If you finding a business-centric location in Delhi, choose none other Green Park, Saket or Hauz Khas in Southern Part. Being known as the prominent commercial locations in Delhi, the locations act as a breeding ground for most companies due to seamless connectivity (via metro & road), prestigious corporate address, and nearby amenities (food joints, upscale hotel, malls, etc.)
But the question is still intact, "How to choose the right office space as per your business demand?" In this post, we'll provide you the step-by-step or a proven growth ladder that an enterprise must consider while choosing office space in South Delhi.
Hot Desk
Hot desk is a free-seating arrangement where you can choose any workspace by hour or by day as per your business needs.
For longer-term commitments, you can offer membership discounts, but hot desk rentals are specifically made for maximum flexibility by the hour or day.
That's right!
If you're a newbie and want to gradually gain a foothold on the market, without breaking your bank account, this is an ideal option for freelancers, solo entrepreneurs, and startups.
Now, the question is what are the benefits?
You don't need to splurge on a office when your team doesn't need it. Since there's no fixed contract or membership involved, this would certainly help you save significant bucks in the long run.
Encourages Social Interaction: Most office space, coworking, to be specific, consist of goal-oriented professionals with various industry backgrounds and roles. Choosing a hot desk in Hauz Khas or Green Park would allow your team members to network with their coworkers.
Helps Reduce Mess and Clutter: When there's no fixed workstation, it coincidentally prevents your desk to be cluttered with unnecessary stuff and work materials.
Promotes Productivity: Choosing a free-seating set up allows your employees to connect with like-minded individuals, allowing them to freely cooperate, socialize, and help each other learn and be more productive.

Dedicated Desks
If your business has just started gaining traction then consider choosing dedicated desks in South Delhi.
A dedicated desk typically ensures the members have their specific desk for as long as they book their membership. You would get benefits such as a bigger desk space or a bigger monitor. Furthermore, you can avail a meeting room at a shoestring budget.
In simpler terms, if you book for one week, you will have the same space for all seven days.
Depending on the venue, dedicated desks may be slightly larger and come with additional amenities such as private storage cabinet, super-fast LAN/Wi-Fi, free beverages, and reprographic services (Photocopy/scanning/printing), meeting/conference rooms, admin services, telecom services, and many more.
Benefits of Dedicated Desks
Provides a Sense of Privacy: Each team member owns a fixed workspace that has storage cabinets for each table. This allows your employees to secure confidential documents, your company brochures, and other work-related items.
Hassle-free Customization: When you choose a dedicated desk in Green Park, South Delhi, it allows your employees to personalize their workspace to some extent, if not fully. They can bring their keyboards, chairs, decorations, and additional monitors to their daily workspace.
Creates Collaboration: If your team requires frequent interaction, a dedicated desk arrangement could be a profitable option as it allows you to group team members to achieve such purpose.
Whether you don't want to splurge on a fully-furnished office space, you have a small group of people, or you are on a budget, consider choosing a dedicated desk to make your investment a lucrative one.
Private Office
Private offices allow your team to focus more on their own work without distractions. These offices are typically opted by tech enterprises having most of the confidential matter to be dealt in.
When your business has started immensely growing and you want to keep some information confidential, this is an ideal kind of deal.
Fewer Distractions: When you choose a private office in South Delhi, noise is absent. This results in the greater concentration of mind and gives room for improvement for your workers' efficiency.
Enhances Aesthetic aspect: Since overcrowding and congestion are eliminated, your office can be tidier and less regimented.
Privacy: Private space for personal and professional matters, ensuring a higher level of security.

Managed Offices
If your business has become a full-fledged organization and you need your own individually designed and branded workspace, but struggling to find the resources and time then a managed office could be the ideal solution.
With a managed office in South Delhi, you certainly get a multitude of in-house facilities such as staffed reception, plush ambiance, super-fast internet, ergonomic furnishing, conference/training rooms, cafeteria, beverages, housekeeping facility, to name a few.
Here are some incredible benefits of choosing a managed office in Green Park, Delhi.
Flexible: Managed office spaces offer freedom to entrepreneurs to run the business the way they like. These office spaces are leased out for a brief period (barely a month in some cases), and hence are ideal to enterprises looking to spread their footprint across the industry.
Cost-Effective: Also known as flexible offices, managed space let you pay just one fixed amount every month that includes all in-house facilities. You won't have to bear utility bills and housekeeping expenses. Everything is taken care of by the office space provider, allowing you to save significant bucks in the long run.
Scalability: Unlike traditional office, if your professionals in charge need more space in the future, then managed office supervisors can make provisions for the same.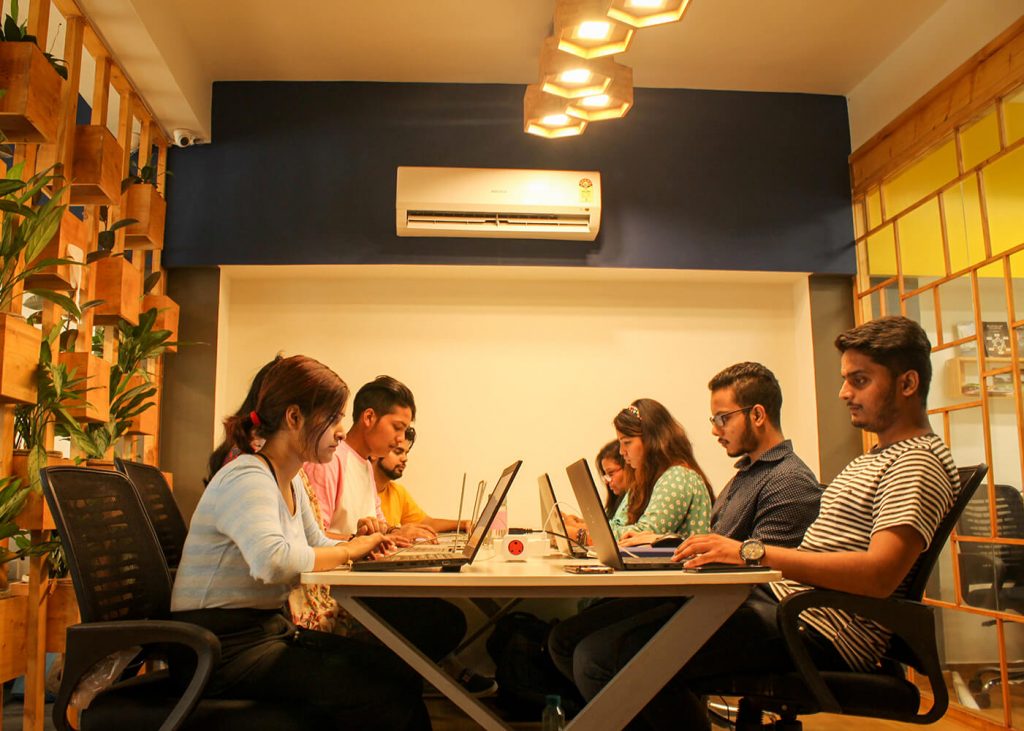 If you're new in this competitive business landscape, then you should initially prefer hot desks or dedicated desks. But simultaneously, if you start getting a consistent flow of work and greater efficiency; use this lucrative growth-ladder to establish your business presence and outperform your competitors.
At Empowerers Coworking, we offer fully-furnished yet cost-effective office space solutions such as Hot Desks, Dedicated Desks, Private Office, and Managed Office in South Delhi that cater to the burgeoning needs of your business.