We all know what email is and how they help us in our day-to-day lifestyle. Recently, I discovered that the value of email marketing isn't always clear.
So, natch, therefore, this post idea bumped in.
"Appreciate email's great strength as they are original disruptive #marketing channel." — Kath Pay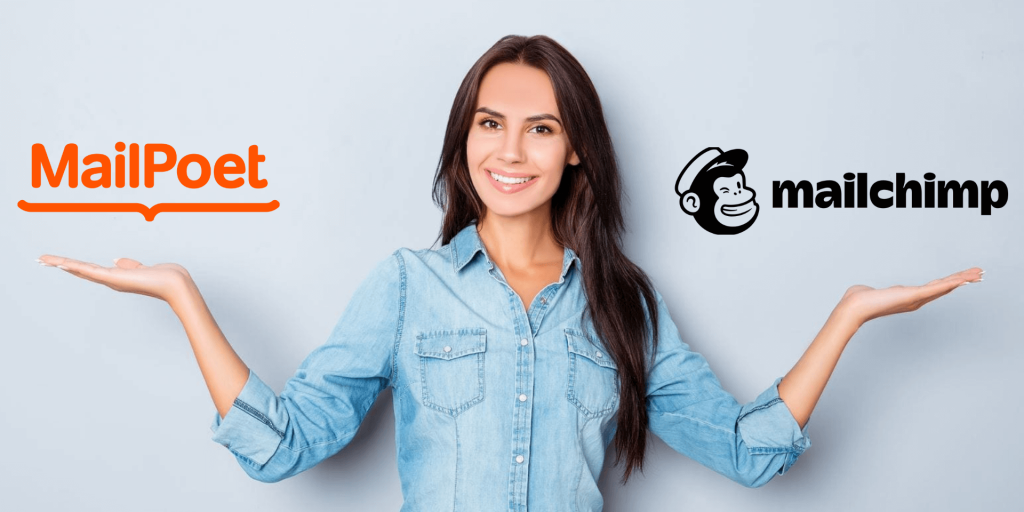 Why Choose Email Marketing? Shouldn't I be using Social Media?
In reality, you probably would need both. Different social media platforms have varying demographics and respectively, vibrant target audience: age ranges, rules, reasons for existing, etc.
We entrepreneurs have different businesses. And many different ways we prefer to communicate with our target audience. I'm primarily verbal, so Twitter is a good fit for me & my business. Even though visual tweets do better on the platform.
Also, I don't usually have a problem finding images on sites like Unsplash and Pixabay. For me, Pinterest and Instagram don't work as effectively. I can knock out a tweet in less than a minute. By contrast, it takes me a very long time to produce a Pin and gain traction over it.
Many people use Instagram platform for showing off books or lovely book stacks they got. But writing everything in hashtags doesn't come naturally to me either.
Are you a super visual person? Instagram might be just your speed, though.
Pretty much everyone is on Facebook, and the majority of professionals are on LinkedIn. Whether or not they're actively using the platform is a different matter altogether.
Moreover, most of us decide and choose which platforms to be active on. Some people might have a presence on every platform.
Unless you have a social media manager, you won't be able to devote equal time to them all. You'll end up favouring one over another almost every time. Or even worse, not really using any of them because it's too overwhelming. So, if the task seems tedious, hire a social media manager asap.
I personally prefer to use Facebook, Instagram, and YouTube. I use Twitter and LinkedIn, and kinda sorta Facebook as well. If we hadn't met in person, we wouldn't run across each other on social media.
But you know what almost everyone has, at least every businessperson? And is active almost every day on?

Email. You probably open yours multiple times a day and even every hour.
Doesn't matter what platform you're on. If I'm on Gmail (and I am), I can still send it to someone who uses Outlook, or Yahoo mail, or whatever mail platform exists on the planet. And they can send an email back to me. See, communication is endless here.
If I send you an email, chances are good you'll see it. Depending on your spam blockers, you might not reach out to everyone. Whether or not you open it is a different matter. Though I can use this to my advantage if I write a subject line that intrigues you, you'll open it.
Does email marketing work?
If you're bootstrapping your own business, you want all your marketing to bring you some kind of return on investment.
Marketing, by and large, is a numbers game. Send x number of emails, get (a much smaller) number of responses. Convert an (even smaller!) number of the respondees into clients.
But here are the stats on email marketing: consumers who buy through email pay over 100% more than those not on an email list. Spending $1 on email marketing yields an average of $44 spent. (To be clear, that's not all email campaigns and not all industries!)

What exactly are the benefits of email marketing?
If I don't like writing emails, should I do this?
Well, of course, you could always hire someone for your marketing. But since email marketing can be automated, if you do it yourself, you won't be typing emails over and over until your fingers fall off.
People open emails more often than they might check their social media
How many times a day do you open emails? Even you batch them (as I try to do), you'll still be checking it at least once a day.
The key is creating subject lines that intrigue your readers and make them want to read your emails. If you consistently give them good stuff in your emails, they'll want to see what you have to say.
What's a catchy subject line? We do love numbers: 4 benefits of email marketing. Crazy example, I know, how did I come up with it?
I am on tons of email lists. Some I open more often than others. Do you have this experience too?
I got an email today from a wellness magazine. The subject was something like "What 30, 40, and 50-year-old women need to know about the major cause of heart attacks."
I'm in my 40s! I need to know about this! I would actually open that email.

People like to do business with the people they could trust
If you think of your emails as a chance to build relationships with your prospects and clients, you'll end up with the right tone in your emails. Add in some fun little touches about you or your pets or family as discussed last week. Let people get to know you.
Including valuable content also helps you build credibility. Even if you link to someone else's article. If it's helpful for your target audience, you become a trusted source of information.
Tell stories. We love stories. And if some of those stories are from satisfied clients, so much the better!
Not particularly expensive
Email platforms in the marketing sense aren't your usual Gmail or Yahoo email or Outlook account.
You're looking for something like ConvertKit or Constant Contact or Mailchimp. Functionality doesn't differ too much between them.
Some platforms will even let you open a free account for a small number of subscribers. You probably want to pay, though. Paid plans have some perks that make your life so much easier.
You can unlock templates, where the email is already designed for you. Drop-in your logo and pictures, maybe change a colour or two and add your info at the bottom. Also, I think most of them require a paid plan if you want to set up sequences.
They all have reporting functions, so you can see which emails get opened. Of those, how many click-throughs to your website or order form or whatever your call-to-action (CTA) is.
You can test subject lines if you have a lot of subscribers to see which ones work better.
You can experiment with subject lines, templates, colours, all kinds of things. If no one's opening your second email in the sequence, take a look at it and see what might need to be adjusted. Then test something new.

Automation
You've got to send it to the right people.
Do you knit medieval armour from cat fur? You might go to a networking event and meet some very nice people. But if they're allergic to cats, you don't want them on your email list.
When your list is specific to your audience, you can send appropriate and valuable content to everyone on the list. Which means that you can send out emails automatically.
Have you heard of "email sequences"? These are a series of emails sent periodically, within a time frame you choose.
They're generated when someone takes an action, like signing up on your website to join your list. Make sure you have a great offer like an ebook or checklist in exchange.
Usually, the first email welcomes them to your Underfurarmour business. The second email sent a week later, tells a little bit about you and how you got into cat fur knitting. The next email, a week after that, might be a coupon for 10% off all Maine coon mix sets of full body armour. Etc.
Then you can also send out a monthly newsletter to your audience too.
You're not typing these emails over and over to every person who comes to your site.
Design the email sequence and write the three or five or seven emails you want in it. Set it up on your email platform and let it run.
Summary
Everyone is on email, you too get there. There are plenty of platforms that help make sending valuable, content-rich emails easy and inexpensive. It's been shown to work, and you'll be able to test that for yourself.
If you've had a great (or terrible!) experience with email marketing, let me know in the comments.