Co-working spaces are vital in this day and age of work as new companies and consultants are progressively searching for a workplace that encourages agile collaboration. This requires great administration for proprietors of such cooperating spaces. There is a valid justification why they state collaboration is everything!
To make your space efficient and properly managed, following are the tools that can be used to run things smoothly.
Co-working space management software
Nexudus
If you are looking for a complete co-working space management then Nexudus is the answer. You can create your website and manage all back-office needs, newsletters, etc. Covering from the administration of membership, payments to booking your events it has all the space. Updating your members with time to time can also be done by sending individual newsletters. It also provides easy connections to the printer.
Cobot
A cobot is a management software for coworking spaces, office hubs and flexible workplaces around the world. It provides support for invoicing, booking and reports etc. it manages back office of your business. It also creates automated business reports.
Nadine
It is an open source co-working platform for office nomads. It helps in collaborating through communication, reporting and managing workflow. Communicating freely to the co-workers, without any chaos or hustle.
Website and blog creation tools
WordPress
This tool powers most websites in the world. You can work either on wordpress.org or on wordpress.com. It helps to create blogs and further mark your content.
Google Analytics 
To track the statistics for your website, and to convert them into actions to improve marketing. The online version is great for amateurs.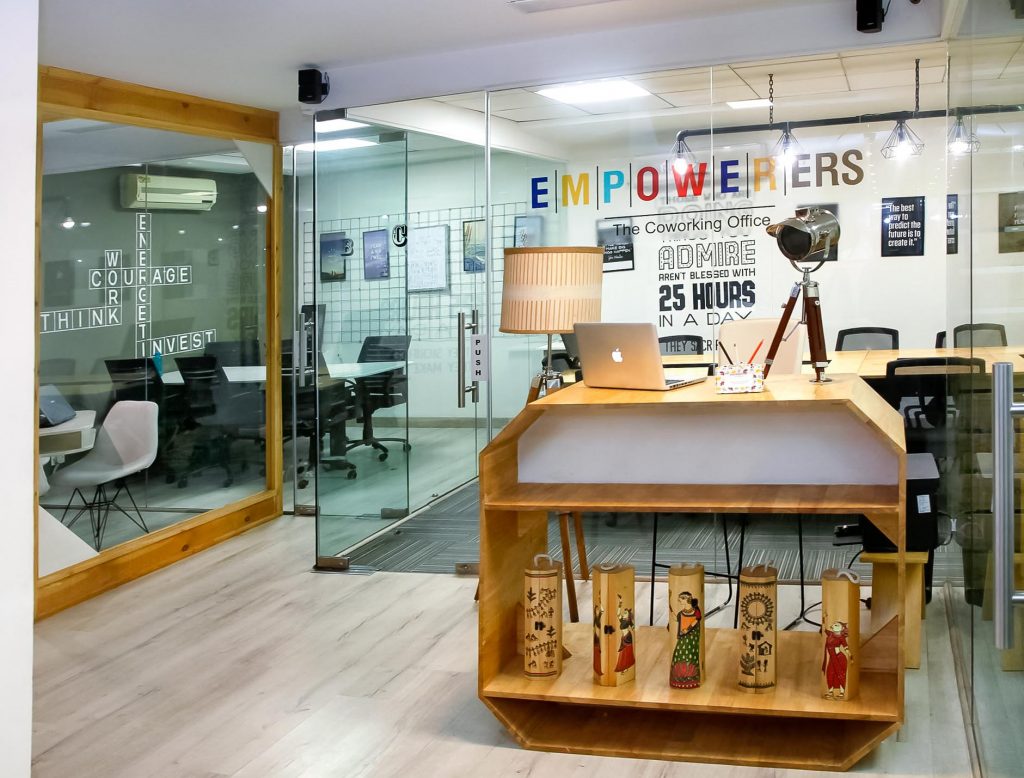 At Empowerers The coworking city we are updated with software and tools to protect every co-worker's data and privacy. See our office space in Green Park Delhi, on a yellow line, two minutes away from the metro station. Book a free trial now https://empowerers.city/
Email marketing tools 
MailChimp
It provides a service to convert emails into a marketing source. It is a marketing automation platform.
Madmimi
It provides a platform to create, send and track email campaigns. Basic idea is to provide an email marketing platform featuring a simple design experience.
Social media tools
Buffer
It provides a space to share social media posts to multiple accounts at the same time. It is a great time saver. It allows users to have different access privileges without disclosing your master passwords.
Hootsuite
It is another tool for social media sharing to multiple accounts, with auto-schedule. It is prefered to use it to see the updates in different accounts at the same time and to follow hashtags, namely during conferences. You allow users with different access privileges to the accounts of your choice so you don't have to disclose your master passwords.
Feedly
It is a space where you get all the coworking related news in a single feed. All the news is automatically updated and sharing the most interesting ones through social media. It is also well combined with Google Alerts.

Customer service tools 
SnapEngage
To convert visitors and enquires into clients. By providing a base for live chats on the website.
HelpScout
It drives the support email. It keeps backup and tracks the conversation.
Productivity tools
Google Apps for Work
Don't bother synchronizing files to your computer and those of your team. Always work online! Great for collaborating in documents and to make signup forms for your events and collective activities. Also to stock files, with a good search that actually goes into the documents themselves. Also providing online backups for documents in Spanning and Backupify. Also GoogleKeep is very effective for notes and lists. Its simplicity is its strength.
Boomerang
Scheduling your emails, and getting the follow up on your mails. This helps to free the mind and you don't have to go after remembering things. Also if you don't get a response to an email, you get it back in your inbox.
CamScanner (Android)
A scanner on your smartphone to quickly snap and share all kinds of documents as PDF or images. This saves time for conversion and makes your work smooth.
CamCard (Android, iOS)
Scan the business cards you receive and sync the contact information with your contact manager. This helps to create a community and proper networks for further use.
Password management tools 
LastPass (web, Android, iOS)
While a group of people work together, the risk linked to shared logins and passwords has to be controlled. So this provides a safe space for the co-workers, without any worries of hacking or losing data.
Whether to book a meeting room or recording invoice or managing the passwords and emails for coworkers all these tools make the work a cakewalk. To make co-working space easier these tools are of great help. In this way, the co-working space can unite a community of workers.