The root of entrepreneurship and startup is collaboration and community, the best place to blend with the community and form a network is a co-working space. Reasons, why millennials love the concept of co-working, are their traits for open and inviting spaces, desire to meet new people and learn interesting new things and their strong belief that resources and costs must be optimized.
To make it simple entrepreneurs who meet different people and communicate with different minds are always a perfect combination at work. It will always be astonishing to see, how a simple hello can lead to million things. Robert Kiyosaki author of the book Rich Dad Poor Dad once said "The richest people in the world look for and build networks. Everyone else looks for jobs."
EMPOWER THROUGH NETWORKING
Currently, there are many platforms for networking like social media, but nothing can match the technique of building contacts in person within the workplace.
In various ways, a startup can trade with another startup and vice-versa within the co-working space. This will build a friendly and skilful relationship among them. Entrepreneurs and visionaries look for the opportunity to advance their ideas and they build their business to take it to the next level, to achieve this networking is the only tool.
Millennials working style reflects flexibility and independence so they no longer see much value in renting and buying office spaces. Hence co-working spaces are attempting to formulate a workplace where they can make your own market, with mastery in networking. Below are some tips to empower through networking at a co-working space.
#1 Say "hello"
You can start a conversation by just saying a "hi". A general talk is important to break the ice. Also, an engaging conversation is the key to networking. Being real and genuine will help to build camaraderie with the co-worker. General questions like how is the day going? What is your plan for lunch?  These questions can help you to strike a conversation.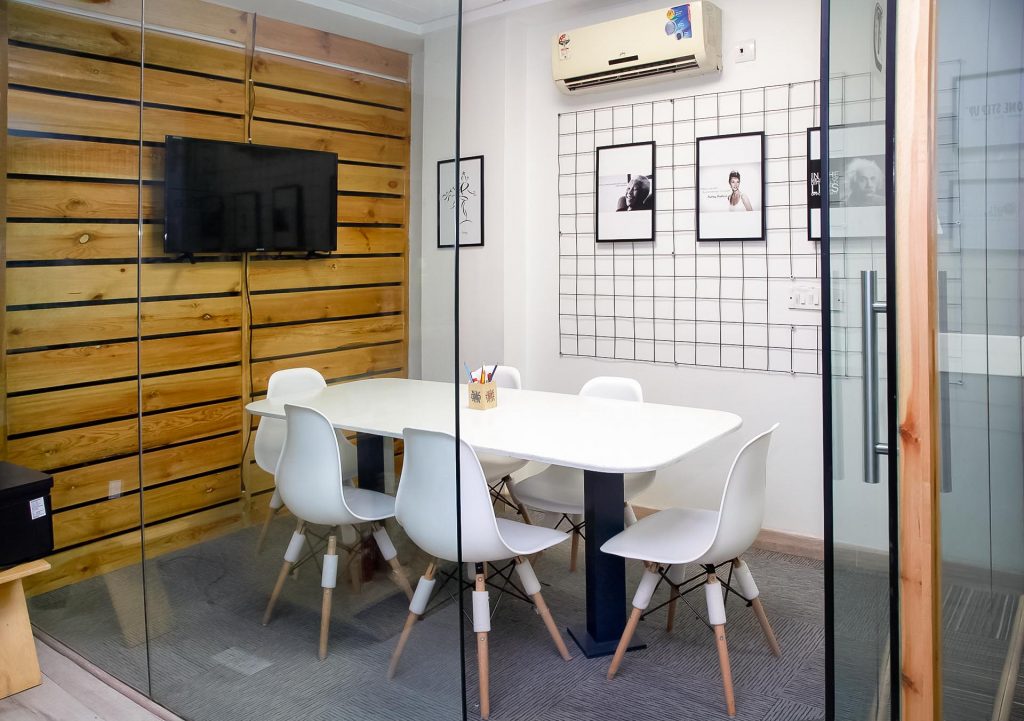 At Empowerers The coworking city we give the private office as well as common spaces. See our office space in Green Park Delhi, on the yellow line, two minutes away from the metro station. Book a free trial now https://empowerers.city/
#2 Open door policy
Communities are built when the people in the startup are open and responsive. Generally, the doors ought to be open for office neighbours. Not all work requires a great deal of concentration, hence at this time you can grab the opportunity and try to sit in the common area. This helps you to interact with other co-workers.
#3 Discussing challenges and solutions
Discussing the various obstacles at the coworking space helps to create a space where you can get expert advice to tackle the solutions. Also, it saves your time money and efforts.
#4 Give and take referrals
For referral exchange, co-working space can be a great platform. Bartering of products and services can be a boost to different organizations. This not only saves money but also the time to find the right person for the job. For example, a content writer may offer blogs to a web developer in return of a revamp of the writer's website. In this way, a contractual working can also be promoted to meet the demands of short work requirements.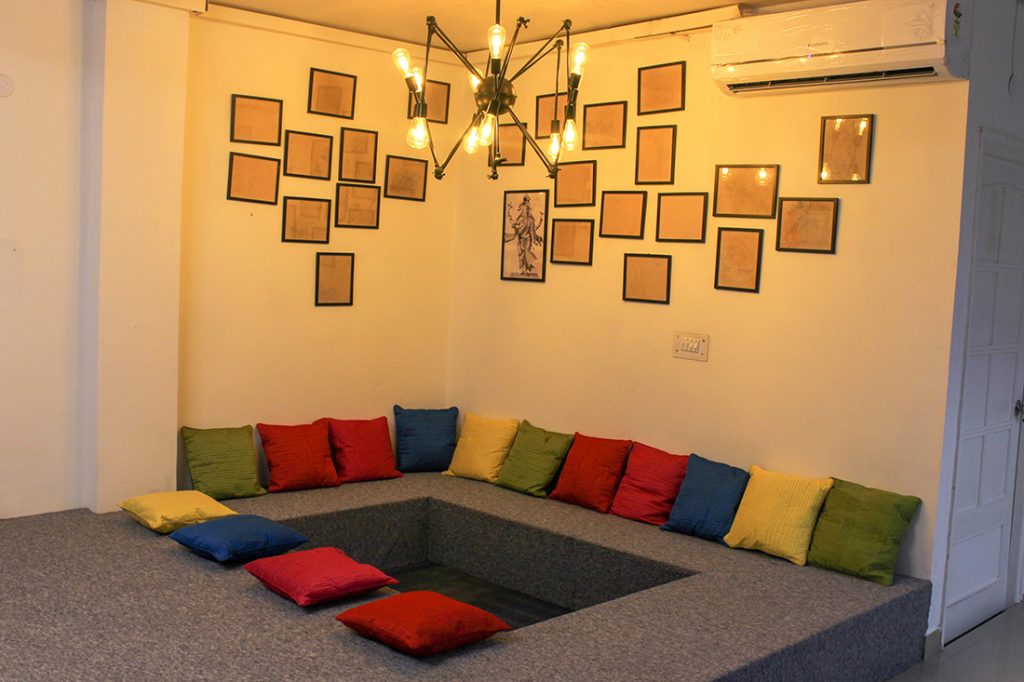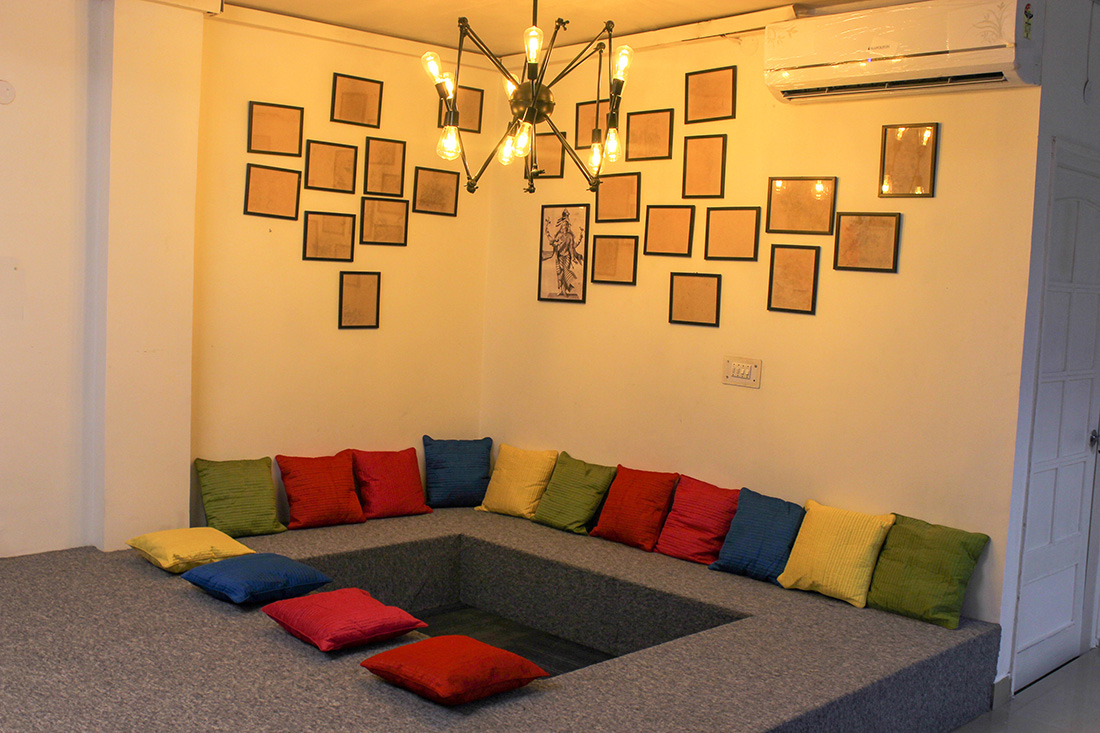 At Empowerers The coworking city many startups share a common platform to work. See our office space in Hauz Khas Village, on the yellow line, two minutes away from the metro station. Book a free trial now https://empowerers.city/
#5 Share your knowledge
When you believe in continuous learning only then your business achieves heights. If you are helping and suggesting other coworkers, they will definitely come to you. For future gains, you can share your knowledge. It is not about sharing your trade secrets; it is about giving your insights to the fellow co-worker. Discussing and sharing about various software for accounting, or contact details for other legal services can be beneficial for both the organizations.
#6 Promotional materials
Business cards, pens, books, and key chains can be important and useful promotional materials. This can be a great source of branding and remind the other co-workers about your company's name and ensure favourable brand recall value.
#7 Showcase your passion
An entrepreneur's enthusiasm always creates an environment to learn and develop new ideas. This leads to discussions and builds relations. One step further this leads to the generation of sales and interest also leads to business enquires.
#8 Socialize when you network
Shared cafeterias and recreational facilities in the coworking spaces create a friendly environment. These spaces should not always be looked like a place to make business contacts. The main reason to interact should be an exchange of ideas which can help you connect better. The traditional way of keeping a directory full of visiting cards will do no good. As a millennial your traits should be open-minded, socializing and looking forward to building strong professional networks.
#9 Attend the events happening
Events always break the ice, various ideas get brewing and also breakout sessions with experts. These events help to network better and hence the co-workers should attend these events.
Confident, ambitious and achievement-oriented millennials see office spaces as a place to materialize their imagination and goals. They understand that networking is the key to unlock the success of their startups.